Many users are finding they are running into the following error when closing SOLIDWORKS 2020 SP4 or turning add-ins off or on.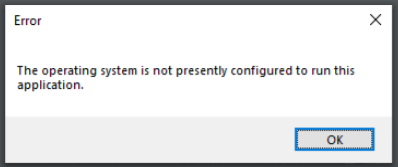 The issue is currently under investigation by the SOLIDWORKS development team and reported in software performance report (SPR) 1193884. The issue appears to be caused by a conflict between the latest update of MS Office 365 released on September 1, 2020 and SOLIDWORKS CAM add-in. 
Solution
To resolve the issue, install the Microsoft Access Database Engine 2010 for 64-bit. Download and install the following:
AccessDatabaseEngine_x64.exe from http://www.microsoft.com/en-us/download/details.aspx?id=13255
Alternate Solution
Rollback the Office365 installation to a previous version and block automatic updates to Office365 using the instructions below.
https://support.microsoft.com/en-us/help/2770432/how-to-revert-to-an-earlier-version-of-office-2013-or-office-2016-clic